Green Mango is the story of a team of passionate people driven by a taste for culinary exploration.
After traveling the world to find the most exotic flavors, we chose to put our suitcases in the heart of Brussels, cosmopolitan city par excellence.
Our mission? To make our customers' taste buds travel by offering them a little of the freshness and sunshine we've brought back from our culinary adventures. We quickly realized that there was a void in the supply of quality burgers and the absence of a place to enjoy real fresh fruit juices, like in the tropics. This is how the idea of "BURGER, COCKTAIL& JUICE" was born: simple, good, vitaminized and funky!
At our place, the food is generous and the ingredients are fresh and original. Our burgers are delicious and appetizing and our cocktails incredibly refreshing. In short, an explosion of flavors that will transport you directly to a sandy beach!
Each of our burgers has been carefully designed and crafted to offer you the widest possible range of tastes and flavors. And we have two golden rules for selecting our products: quality and freshness. We take great care to ensure that you get the most out of your choice.
So, let yourself be carried away by the funky atmosphere of Green Mango, for an unforgettable gustatory journey!
Two golden rules for selecting our products:
quality and freshness

We attach the greatest attention to it to offer you maximum pleasure.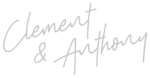 Very good address
"Really a very good little restaurant! Excellent service and very good food! I will order again. Very good recipes"

Excellent
"Excellent burgers, very varied choice. Very generous burgers, even the simple ones. Simply perfect. Large choice of sauces which are for those we have tasted (Truffle and Andalusian mayonnaise to accompany the fries and pepper and curry on the Burgers ) excellent too."

I recommend
"The burgers are original and delicious, lots of choices for sides, perfect presentation, for a burger restaurant they also have good wines. The staff is very pleasant and the service fast, I highly recommend the foie gras burger, a sheer delight!!!"