Each of our Burgers has been thoroughly studied, processed and tested.
Green Mango is a success story of a team with a penchant for innovation and novelty. And who – after several culinary experiences all over the world – has decided to land in Brussels, a metropolitan city which has the wind in his sails!
Our challenge : Bringing freshness and sun directly in the plate of the Brussels residents so that they can enjoy the exoticism of our past various journeys around the world to escape the daily routine.
Why this concept? : Well, unlike many cities around the world, we found that there was clearly a lack of quality burgers, despite a strong demand.
Ideas started to boil : simple, tasty, vitaminized and tasty, it becomes "BURGER & JUICE"!
For us, the definition of "food" should be synonymous with freshitude AND smartitude.
Indeed, our ingredients are delivered fresh and daily to be a real added value to our original offer!
In short, sun and ice cream for the taste buds!
Each of our Burgers has been conceived and developed to offer you the widest possible range of flavours.
Two golden rules for selecting our products: quality and freshness. Your Green Mango experience must be unforgettable and this is precisely our daily objective.
Two golden rules for selecting our products:
quality and freshness

We attach the greatest attention to it to offer you maximum pleasure.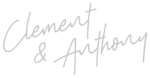 Very good address
"Really a very good little restaurant! Excellent service and very good food! I will order again. Very good recipes"

Excellent
"Excellent burgers, very varied choice. Very generous burgers, even the simple ones. Simply perfect. Large choice of sauces which are for those we have tasted (Truffle and Andalusian mayonnaise to accompany the fries and pepper and curry on the Burgers ) excellent too."

I recommend
"The burgers are original and delicious, lots of choices for sides, perfect presentation, for a burger restaurant they also have good wines. The staff is very pleasant and the service fast, I highly recommend the foie gras burger, a sheer delight!!!"