Parvis
An incredible terrace, a space of unparalleled conviviality and heterogeneity; THE PLACE TO BE!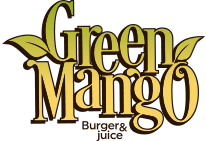 28, Parvis de Saint-Gilles
1060 Brussels
Tel: +32 (0)2 346 63 89
Email: info@greenmango.be
Welcome to Green Mango
Parvis de Saint-Gilles
The little brother.
An incredible terrace, an unparalleled heterogeneous and friendly space; THE PLACE TO BE!
The Green Mango St Gilles was born in 2017. The Parvis de St Gilles seemed obvious to us as its location and its clientele totally stuck to the values of Green Mango!
With its incredible terrace, Green Mango St Gilles is a haven of peace in the heart of the city and the ideal place to laugh, drink and eat with friends.
+ The most beautiful terrace of the Parvis de St Gilles
+ Typical Brussels urban atmosphere.